HOME IMPROVEMENT CONTRACTOR
LINK TO: License and Insurance

Repairs and Upgrades are completed in a workman like fashion with time of the essence and quality materials utilized.
We perform hazard testing on every renovation / demolition project to protect the health and safety of our employees and our clients from liability.
Code Compliant for Licenses and Inspection

Minimum Property Standards for Financing

Salable Condition for highest and best resale.
PANLLC resolves home repair issues and fulfills home design planning and renovation in any and all of the following trade categories/service lines:
Architectural Design and Planning
Demolition and Fills
Electrical Service to Code, Light Fixtures, Switches and Outlets, Automatic Garage Doors.
Engineering Plans
Fencing and Decks
Floor Coverings (Hardwood Carpet Tile Marble)
Heating Cooling Ventilation, Service and Installation of Gas Furnace and Condensers, Conversion from Oil to Gas, Fireplace Service and Installation, Chimney Inspection and Lining
Installation of Cabinets, Counter top, Sinks, Tubs, Showers, Toilets, Vanities and Fixtures
Installation of Pool and Equipment
Landscaping
Masonry, brick and stucco façade
Mold Remediation, Waterproofing, Sump Pits / Pumps and French Drains
Patios Pathways and Driveways, Asphalt Brick Stone Slate Gravel and Concrete
Plumbing
Prep and Paint the interior and exterior
Roofs and Eaves
Sales Clean
Septic Installation
Siding, Soffit Fascia
Trashout
Wall and Ceiling Installation
LINK TO: Bank REO Services
NEXT STEPS

Determine the costs and investment potential of alterations.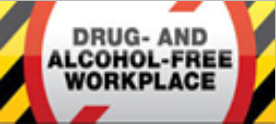 OSHA 30 – CERTIFIED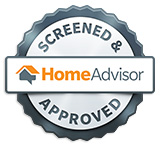 CONTACT

Contact Patrick A. Neely, LLC to discuss questions about potential repairs, remodel or renovation.
609-410-2441.
Patrick A. Neely, LLC is registered as a Domestic Limited Liability Company with the NEW JERSEY DIVISION OF REVENUE AND ENTERPRISE SERVICES and foreign registration with PENNSYLVANIA BUREAU OF CORPORATIONS AND CHARITABLE ORGANIZATIONS.

Members/Managers: Patrick A. Neely
2 Dead End Drive Maple Shade NJ 08052